Join us in February for a jam packed webinar series to get you warmed up for the main event, The UKSTAR Software Testing Conference taking place in London on the 12th-13th of March.
We will be joined by a number of experts in the fields of Test Automation, Test Management and Agile Testing.
From the 12th-15th of February we promise you a whole host of testing webinars and one great eBook from  some of the best minds in testing.
Not only that, we are giving you the opportunity to WIN a VIP ticket to UKSTAR.
Your Automation Execution Does Not Have To Be Flaky
with Alan Richardson (Consultant, Trainer, Coach, Speaker, Author, U.K)
Monday 12th February at 14:00 (GMT)
Have you experienced flaky test automation? In this webinar, Alan Richardson plans to convince you that you haven't. Instead you have experienced the result of not resolving the causes of Intermittent execution. Alan will explore some common causes and solutions of intermittent behaviour. Why? So you never say the phrase, "flaky tests", ever again.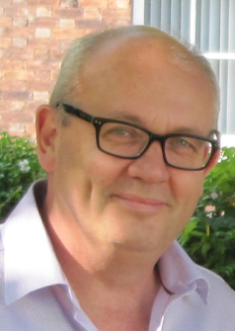 Future Test Management
with Paul Gerrard (Gerrard Consulting, U.K)
Tuesday 13th February at 14:00 (GMT)
When testing became a distinct activity in projects someone had to manage a test team, handle relationships with stakeholders, align testing to stakeholder needs and to communicate outcomes so stakeholders make better decisions. In this webinar, Paul describes contemporary management, identifies skills and suggests how we need to manage test in the future.

Neuroscience; The Secret to Becoming a Better Agile Coach
with Philiy Lander (Scrum Master, U.K)
Wednesday 14th February at 14:00 (GMT)
Attend this talk and learn about the basic parts of the brain, how people learn, develop new behaviours, how stress affects the brain, and how you can use all of this information to be a better Agile Coach.
Automation & Management: Conversation to Create Trust
with Katrina Clokie (Test Practice Manager at BNZ, N.Z)
Thursday 15th February at 8:00 (GMT)
Being successful with automation is not just about learning the technical skills required to implement a solution. It's also important to have good conversations with your manager so that they have trust in the work that you're doing. Join Katrina for this webinar to learn the material for good conversations with management about important test automation topics.
UKSTAR's Golden Ticket!
Ok, so we're not Willy Wonka, but our Golden Ticket is just as good – if not better – than the ones he awarded.
Win: * UKSTAR conference ticket
*One Night stay in the fancy 5* DoubleTree Hotel by Hilton
*Bottle of Prosecco on arrival
So how do you win?
To be in with a chance of winning this amazing prize you must register and attend all 4 webinars taking place the 12th-15th of February to collect all 4 clues and solve the puzzle!
Correct answers answers will go into a draw and we'll pick our Charlie … er, Golden Ticket winner … on the Friday, February 16th!
If you are not so fortunate to win this amazing price, come join us in London on the 12-13th of March anyways, head over HERE where we have some fantastic special offers on tickets for a limited time!!
GOOD LUCK TO YOU ALL!!