Webinar Schedule
We have loads of great software testing webinars lined up for you in 2018. You can use our quick register feature to register for multiple webinar at once or else scroll down the page and register for the webinars that interest you.
Upcoming Webinars
Your Automation Execution Does Not Have To Be Flaky
with Alan Richardson (Consultant, Trainer, Coach, Speaker, Author, U.K)
Monday 12th February at 14:00 (GMT)
Have you experienced flaky test automation? In this webinar, Alan Richardson plans to convince you that you haven't. Instead you have experienced the result of not resolving the causes of Intermittent execution. Alan will explore some common causes and solutions of intermittent behaviour. Why? So you never say the phrase, "flaky tests", ever again.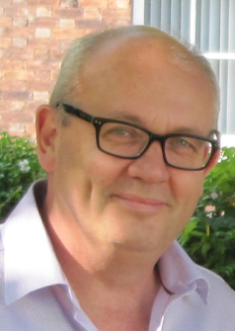 Future Test Management
with Paul Gerrard (Gerrard Consulting, U.K)
Tuesday 13th February at 14:00 (GMT)
When testing became a distinct activity in projects someone had to manage a test team, handle relationships with stakeholders, align testing to stakeholder needs and to communicate outcomes so stakeholders make better decisions.
In this webinar, Paul describes contemporary management, identifies skills and suggests how we need to manage test in the future.
Neuroscience; The Secret to Becoming a Better Agile Coach
with Philiy Lander (Scrum Master, U.K)
Wednesday 14th February at 14:00 (GMT)
Attend this talk and learn about the basic parts of the brain, how people learn, develop new behaviours, how stress affects the brain, and how you can use all of this information to be a better Agile Coach.
Automation & Management: Conversation to Create Trust
with Katrina Clokie (Test Practice Manager at BNZ, N.Z)
Thursday 15th February at 8:00 (GMT)
Being successful with automation is not just about learning the technical skills required to implement a solution. It's also important to have good conversations with your manager so that they have trust in the work that you're doing. Join Katrina for this webinar to learn the material for good conversations with management about important test automation topics.
Recent Webinars
Catch up on all the latest webinars that we have featured on Huddle in the previous number of months.
Succeeding with Rapid and Continuous Testing
with Jeffery Payne (Coveros)
Wednesday 17th January at 14:00 (GMT)
All organizations are running to keep pace with the transformative changes in software development and delivery. But where do you start? How much of your testing needs to be automated? Jeffery Payne explores how automated testing and manual testing are best balanced during rapid and continuous testing. Discover ways to leverage a variety of testing approaches – exploratory testing, test-driven development, and non-functional testing to find and fix defects as quickly as possible.
Augmenting the Agile Team- A Testing Success Story
with Mike Hrycyk (PQA Testing)
Tuesday 12th December at 14:00 (GMT)
Making an agile team work remotely with contract testing resources can be difficult.  Fitting an integration SIT testing cycle into a multi-vendor complex ecosystem while doing agile is complicated.  We used an Augmenting Team strategy to bypass many of those hurdles and achieve customer, vendor and team satisfaction.  This is that story and those lessons.
Roles In Test Automation
with Jan Jaap Cannegieter and Ruud van Berkum (Squerist B.V., Netherlands)
Wednesday  22nd November at 14:00 (GMT)
One of the critical success factors of Test Automation is that the different roles need to be filled in with persons with the right skills. In this webinar we will explore the four roles in Test Automation: the developer, (senior) management, the tester and the test automation specialist.
Being A Track Chair At A Conference: Tips & Tricks
with Graham Freeburn (Principal Testing Consultant, Sopra Group)
Tuesday  17th October at 14:00 (BST)
In this short webinar, Graham will share his thoughts on how to be a good track chair in terms of supporting the speakers and running the sessions. "A conference session is like a good book – there needs to a good beginning, an engaging and interesting middle, and a strong finish". Graham will share some hints and tips including some "Gotchas" that can catch you out if you are not prepared for them.
[Sponsored] Why We Need Diversity in Testing
with Rasa Bonyadlou & Matthias Rasking (Accenture, Germany & Denmark)
Tuesday 10th October at 14:00 (GMT)
Rasa (Testing capability lead for Denmark) and Matthias (EALA Testing capability lead) will share some of their own experiences why diversity matters, give insights into how Accenture as a global firm is promoting diversity and how we are in the process of changing our attitudes and processes to make all of this sustainable.
[Sponsored] Keys to Continuous Testing for Faster Delivery
with Eran Bachar & Ayal Cohen (Micro Focus, U.S.A)
Tuesday 3rd October at 14:00 (GMT)
Join Eran and Ayal as they talk about how to implement Continuous Testing to ensure high quality releases in a Continuous Delivery environment; including what to test and when to automate new functionality in order to optimize your efforts.
Should Developers be Responsible for Testing?
with Janna Loeffler (Walt Disney Imagineering, U.S.A)
Friday 22nd September at 14:00 (GMT)
Join Janna as she talks about some of the history of software testing, software testing today, and whether or not developers should be responsible for testing.
Why You Shouldn't Automate…But You Will Anyway
with Kevin Pyles (Domo, U.S.A)
Everywhere you look you are told to automate, but what if that isn't the best answer to the testing problem? In this webinar learn why you should be saying no to automation and yes to manual testing. View Details >>>

Leveraging Visual Testing with your Functional Tests
with Peter Kim (Concur Technologies, U.S.A)
This webinar's aim is to share how visual testing can be utilized to extend your functional test coverage. Once you're able to get a really good grasp on how to leverage a visual testing, it really opens up different test types for automating different types of testing needs; for example, localization, and even accessibility testing. View Details>>>
Application Security Flaws in the Internet of Thing
with Ken Munro (Pen Test Partners, UK)
In this webinar Ken will explore and examine the reasons for the common sources of IoT security flaws  that lie within the apps that are used to manage  hardware security issues. Ken will also explain and offer advice that applies equally to IoT device manufacturers, app developers and anyone else in the IoT supply chain. View Details >>>

Being A Tester in Scrum
with Carsten Feilberg (House of Test, Denmark)
In this webinar Carsten will explore the role of the tester in a Scrum team. He will examine where the tester play an important role in Scrum and how you can contribute to a teams performance.  View Details >>>
Use Test Trees To Get An Overview Of The Test Work
with Anne Mette Hass (NNIT, Denmark)
In this webinar, Anne Mette will inspire you to use Test Trees for your testing and highlight how it will make your tests more clear and visible. –
Big Data: The Magic To Attain New Heights
with Ken Johnson (Microsoft, USA)
In this webinar, Ken shares his secrets for recruiting, training, and retaining the right kind of data analysts.

Java Memory, Getting Rid Of The Garbage
with Albert Witteveen (Pluton IT, The Netherlands)
In this webinar, Albert will explain the way Java handles memory, how to properly monitor and analyse the behaviour, common pitfalls and ways to improve performance, robustness and prevent and solve issues.