Here at TEST Huddle we pride ourselves on having the most current and topical testing material for our members. So we asked ourselves, "What is the most current & topical area of testing right now?". The answer was simple! – We needed to get our hands on the EuroSTAR Conference programme 2015 and share it with the TEST Huddle community before the official announcement on April 9th.  Obtaining this programme wasn't going to be easy but that's OK, we had a plan 😉
The programme team of Pablo Garcia, Declan O'Riordan, Joost DeBoer and Programme Chair 2015, Ruud Teunissen, were in Galway on March 12th & 13th to pick the programme so this was our chance!
The Plan
We knew that the EuroSTAR team would keep the 2015 programme safely guarded away in a 'Top Secret' envelope which they would carry around with them at all times. If we get hold of this envelope, then we will get a sneak preview of what to expect in Maastricht this November 2nd – 5th. Our plan was simple. We needed to somehow swap the 'Top Secret' envelope with a decoy envelope without getting spotted.
The Costumes
Getting close to the programme committee was going to be tricky as they were on hight alert for suspicious looking characters. Keeping this in mind, we purchased the least suspicious looking costumes we could find: trilby hats, aviator sunglasses and fake moustaches. Genius! Nobody will suspect a thing and we were completely unrecognisable. See…
The Outcome
We are proud to say that the mission to obtain the programme was a complete SUCCESS!!!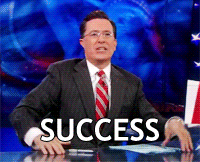 Programme Launch Updates
If you would like to be notified when the programme is 'officially' revealed next week, please enter your details below. If you are already on the EuroSTAR (or TEST Huddle) mailing list, there's no need to submit your details, we've gotcha covered!
[contact-form-7 id="7375″ title="Programme 2015″]